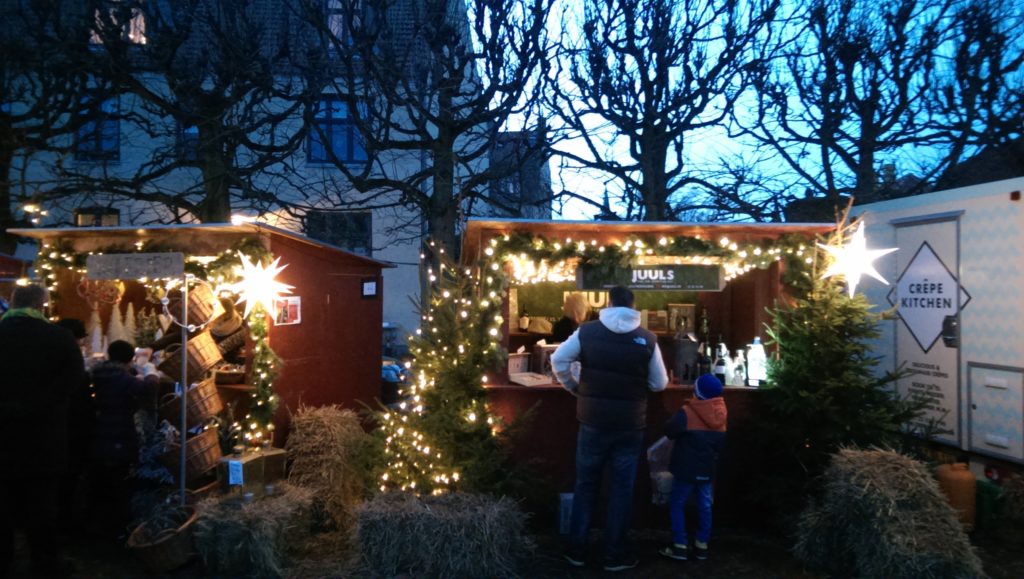 Amager's friendliest Christmas town is ready for Christmas again. Since the television calendar "Time Travel" in 2014, Dragør has been a real Christmas city. DR wanted as part of the calendar that there should be a Christmas market in the city. It did not exist at the time, but in a hectic cooperation between the elders, municipality and traders, it was possible to get twelve stalls on the legs.
Since then, the market has grown and the number of Christmas activities throughout the city has risen – so a weekend getaway to the small town at Øresund is a wonderful Christmas activity for the whole family.
"This year we have built two new stalls and there is a well-packed program all three weekends," says Mark Rütt, chairman of the Association Christmas Treeers in Dragør, and continues: "I think you should have a visit here – so we promise that the Christmas atmosphere will be in place ".
Small, local and cozy stalls
Unlike the big Christmas markets in eg. Copenhagen focuses on small, local and cozy stalls, where you can have a good deal of their Christmas trade organized, and what is not available in the Christmas market can be found in Dragør's many nice shops.
To be opened by the mayor on 2 December at 12 noon
The Christmas Market opens on 2 December at 12, where the string is cut over by the mayor who blows fanfare, the fast-paced riders meet up on their horses in full blast, and the Visen Friends sing.
There are also maritime Christmas clips at the Lodsmuseet, Christmas exhibition at the Amager Museum and treasure hunting from the Tourist Board's bodem in the market.
The market closes at 17 o'clock, where Live Doors will be interested in a small walk from the sauna area and to a local Christmas-decorated window, where there may be a refreshment.
Facts
On the Christmas market at Badstuevælen you can find specialties, Christmas decorations, children's activities and much more. The shops on Kongevejen are also open.
When:
Opening hours are the first three weeks of the week, 2nd to 3rd, 9th to 10th and 16th to 17th December 2017. All days from 12:00 to 17:00